Wood has been used for centuries to craft everything from furniture to ships to fine and industrial wooden boxes. While fine wood boxes were used for decorative purposes or to store precious objects, whereas industrial wood boxes (and crates) were used to gather, store, protect and ship consumer goods.
Wood Crates Make Their Debut
The use of wood crates in the shipping industry dates back to 10th-18th century Europe. During this time, wood became the chief material in buckets, barrels, boxes, buildings, machines, mills, furniture, carts, ships, and even shoes. While the obsession with wood storage containers began with crafting fine wooden boxes, the shipping industry jumped on the bandwagon citing the unbelievable strength, thickness, security, and durability of wood.
Download Valley Box's helpful Guide
In the U.S. packaging industry today specific wood grades are used in crating. Valley Box, specializing in manufacturing industrial grade custom packaging, has put together this helpful download about the lumber and plywood grade used today, click here.
Wood Crates Weather the Storm
Wood withstood the harsh and salty weather conditions common to overseas transport. Wood resisted rainy conditions and the dramatic climate changes that came with shipping between countries and even many domestic regions. Extreme heat and humidity, intense wind and cold, and snow and ice came with the territory back then. It held up to crowding and stacking—also common with overseas shipping. Wood made it easier to confront these challenges, in part, because of the diversity in which it could be constructed.
Valley Box's Wood Box Styles downloads illustrates just a few of the construction style options and why wood crates continue to make shipping easier today.
When Wood Makes More Sense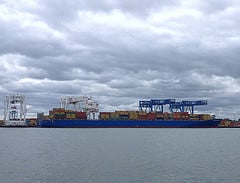 While today's shipping industry is obviously more advanced than it was centuries ago, wood crates are still one of the world's most popular shipping solutions. Some would say that wood crates may even have a few more advantages than today's steel shipping containers. Sure, steel is remarkably strong, but it is also an excellent conductor of heat. In the world of shipping, this is a big disadvantage.
As noted by Wikipedia, in the disadvantages to Shipping Container Architecture, in temperate climates, moist interior air condenses against the steel, becoming clammy. Unless the steel is well sealed and insulated (which is a costly thing to do), it will rust. Condensation alone could damage the contents inside, but rust? Well, rusting could lead to contamination and more. Wood Box Architecture on the other hand is a poor conductor of heat and has quite a few options and upgrades as outlined by Valley Box in this download.
Fast forward to today where wood crates in the shipping industry are easier to customize, stack, and move, while steel is heavier and a bit more challenging to control. This means that using steel containers requires more labor, which costs more. While steel may very well be a better option for certain projects, wooden crates seem to work well for most shipments that require a durable, cost-effective solution.